Meet our Board of Directors
They look like a fun group.
Founder, Board Vice Chair
Julia has been in the industry of play for...a bunch of years. She helped create and launch multiple award-winning toy lines and was key in winning a $35M grant to create a new media-based intellectual property, with funding from the US Dept of Education for Wildbrain Ent. (now DHX Media). She is currently working at Bad Robot Studios in Los Angeles and is a die-hard fan of ice cream, robots, and kids who end their sentences with "and then". She lives in Los Angeles with her partner, William, without whom she couldn't have done all of this (seriously, you guys), and their weird little scrappy dog, Monkie.
Executive Director
Joni started as Executive Director of Play Library in March 2019. A native of Cincinnati, Joni grew up in the Sycamore School District, went to college at Miami University, and went on to graduate school where she earned a Masters in Arts Education. She started Sprouts Floral Design, a successful business in 2000. The business is still open to service special events.
She is the mom of three daughters and is a resident of Over The Rhine. She is a major supporter of the city and its causes, and she is excited to bring her energy and breadth of connections to Play Library.
Board Chair
Rick spent 20 years in the toy and family entertainment industry, directing marketing campaigns for companies such as Hasbro Inc., Intel Corporation, Hersey Foods Corporation and Zizzle LLC - in addition to leading his own strategic licensing and marketing agency, SLAM dunk LLC. Rick currently leads product marketing at Xevo, a Bellevue, WA based technology company that supports connected cars at General Motors.
Rick is thrilled to remain connected to the Toy Business and the Cincinnati community through the Play Library.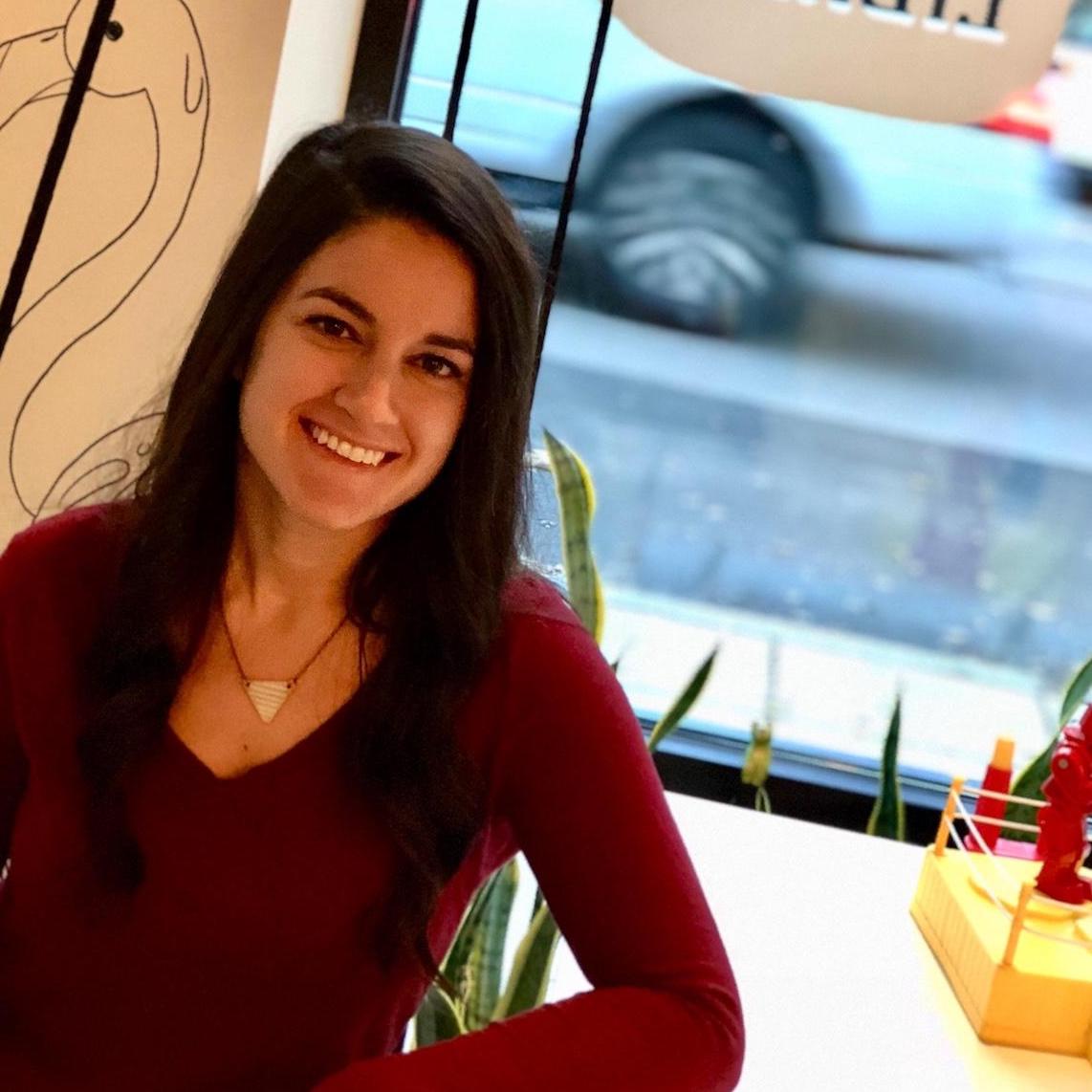 Secretary
Brooke is an Atlanta, GA native but has always considered Cincinnati her "true" home. She has most recently worked in catering & event management over the last five years with Eli's BBQ, Fireside Pizza and Saundra's Kitchen. She brings with her a love for connecting with people and serving her community. Brooke lives in Over The Rhine with partner, Elias Leisring, and 5 year old son, Harper.
Treasurer
Samantha is a Manager in the national Global Forensics practice, at BDO, focusing on fraud investigations, and anti-bribery/corruption. She was selected as one of twenty-five across the Nation to serve on the Early Career Council (ECC) at BDO. She is also the local Champion of the BDO Women's Initiative and the BDO Green Initiative. She founded and facilitates Cincinnati's Women's CFO Roundtable.
Samantha is a passionate advocate of the community, actively creating opportunities for local groups to volunteer and give back, while in tandem networking and growing professionally.
Grant Writing
Originally from Syracuse, New York. A Cincinnati resident since 1984, Kathy lives in Anderson Township with her twin sons, Sam & Leo. She is fluent in French and Italian, and someday will learn Spanish. Kathy's spare time is usually spent with her children and their activities which are very much a priority for her, and working on various volunteer projects as she has time. She enjoys cooking, gardening, doing projects around the house, and spending time with friends. She also enjoys keeping fit by cycling; doing yoga; traveling to new destinations; the culinary arts; contemporary art; and a relaxing round of golf.
She really wishes she didn't have to work so she could spend more time on community service work benefiting areas of need in our community.
Legal
Kendall Kadish is an associate attorney at the law firm of Keating Muething & Klekamp. His legal practice focuses primarily on general business law and commercial real estate development matters. He grew up in Wyoming, Ohio before attending Ohio State University for undergraduate and law school - then returned to Cincinnati. Within the community, Kendall has been involved with the Talbert House for several years. He is an active member of the Talbert House Ambassador's Board and coordinates their fundraising and membership efforts. He is also on the executive board of the Corporate Law Committee for the Cincinnati Bar Association.
Advisor
Amanda Kranias is a graduate of Miami University and Golden Gate University. She specializes in Operations and Marketing, helping new businesses find their stride. Her current efforts include developing startup awareness around undiscovered talent in Appalachian regions. She is a mother of two beautiful children and a couple of fur babies
Museum Curator
Let's cut to the chase here and just get this out in the open: Yes, Chris has a real-life remote-controlled R2-unit. And yes, to answer your next question, Chris IS the coolest person we know.
Chris is the founder and curator of The Cincinnati Toy Museum, right in the middle of Play Library.
Problem-solver, Trouble-maker
Levi is a creative director and entrepreneur with proficiency in identity discovery and storytelling for brands. He has told stories for Google, Facebook, Intel, Disney, Adobe, eBay, and hundreds of startups and non-profits.
Marketing
Scott is a second generation branding and design leader who grew up just outside of New York and began his professional career 25 years ago as an account executive in Philadelphia. After moving to New York, Scott joined Gerstman+Meyers which was acquired by Interbrand. After a brief diversion to open his own design firm; in 2003, he rejoined Interbrand to lead the New York-based packaging team. With Interbrand's 2006 reorganization, Scott, his team and clients moved to Cincinnati to bring to life the North American Center of Excellence for consumer branding. After several years and the second in command at Interbrand Cincinnati, Scott left to lead Brandimage's Cincinnati and Chicago offices. Scott has returned as the CEO of Sterling Brands that now includes the Interbrand Cincinnati business.
Scott, his wife and two daughters live in Montgomery. He brings his depth of marketing skill to our team.